The continuous PU, PIR sandwich panel line is manufactured based on a higher technical level all over the process throughout design, manufacturing, installation and commissioning.
Our sandwich panel production line system is a fully automation equipment system to produce various shapes of sandwich panels using a rigid-polyurethane foam or polyisocyanurate as a core material which is known as a top insulation in nowadays with low heat conductivity, heat reserving, anti-sweating, high strength durability and availability at construction site.

RAYTAIN's polyurethane and polyisocyanurate sandwich panel line is composed as follows;
Sandwich panel line Composition
| | |
| --- | --- |
| Step 1. | Decoiling system |
| Step 2. | Roll forming system |
| Step 3. | PU/PIR foaming system |
| Step 4. | Double belt slat conveyor(caterpillar) system |
| Step 5. | Cutting system |
| Step 6. | Cooling system |
| Step 7. | Stacking system |
| Step 8. | Wrapping system |

Moreover, RAYTAIN, we can manufacture a complete set of continuous PU, PIR sandwich panel line by our own technology include PU/PIR foaming system as well as Pentane mart to use it as a blowing agent. In this regard, we can supply 100% perfect supports/services, from A to Z, to our clients.

Our continuous PU, PIR sandwich panel line is already recognized its value by exporting to European country with CE and other major sandwich panel line producing companies at domestic and foreign, RAYTAIN, we will keep trying for development in accordance with customer's needs for the high quality sandwich panels.

General Specification of sandwich panel line
| | |
| --- | --- |
| Kind of products | Interior wall, Exterior wall, Corrugated roof, Siding, Metal, Tiled roof and more |
| Density of core material | Standard 35K±5 · 40K±5 |
| Production speed | Average 4~12m/min |
| Annual capacity | About 1,000,000㎡ |
| Necessary dimension | Approximately W20m x L120m x H7m |
| Required electric power | About 400kw |
| Required air pressure | Minimum 6~7bar |

Currently, RAYTAIN, we had become not only the biggest Korean sandwich panel machinery manufacturing company, but also one of major sandwich panel production(EPS, MW, PU/PIR) company with 4 continuous sandwich panel production lines.

In this regard, RAYTAIN, we can provide a special and differentiated service to all our clients that supplying production line along with various techniques and know-hows which are very useful to maintain and operate the equipment in actual work site.
Reference Photos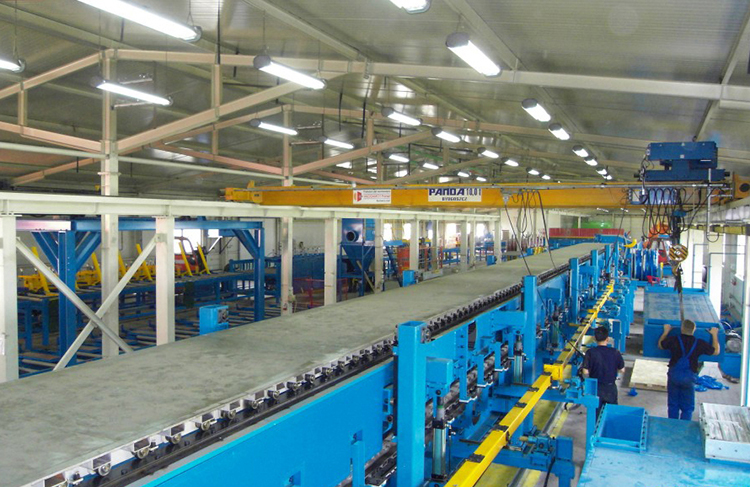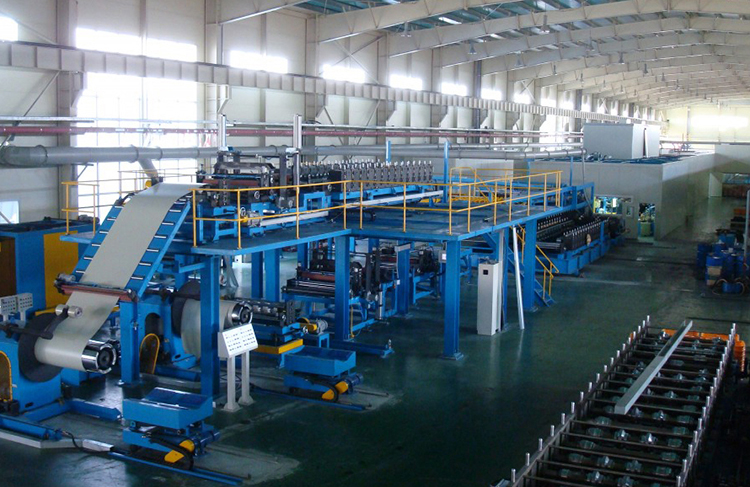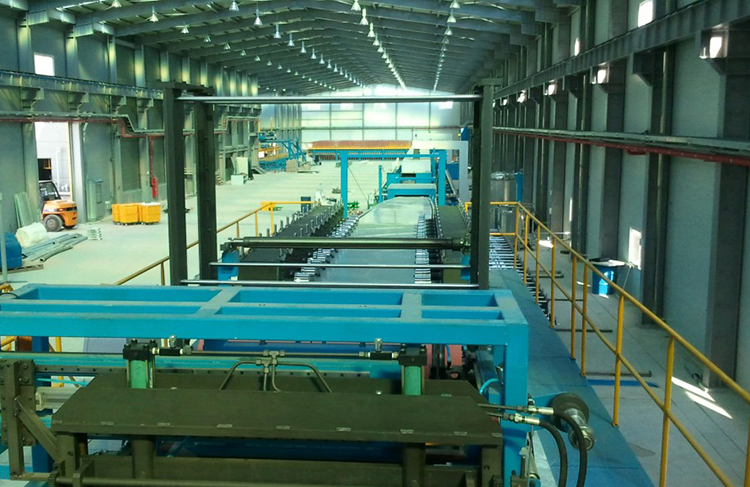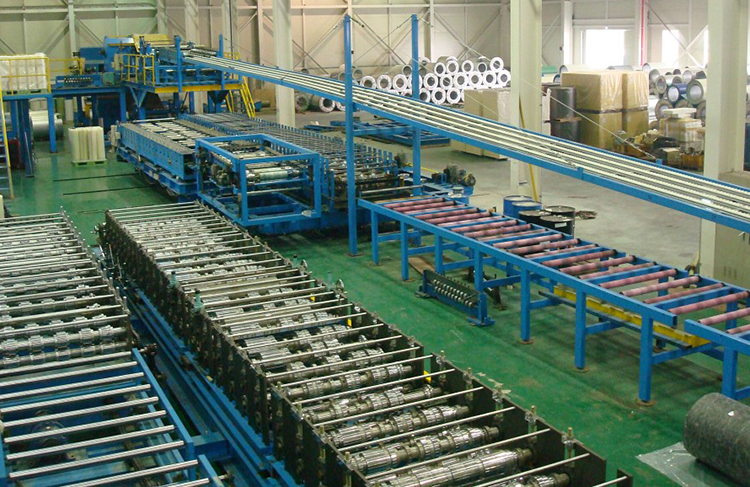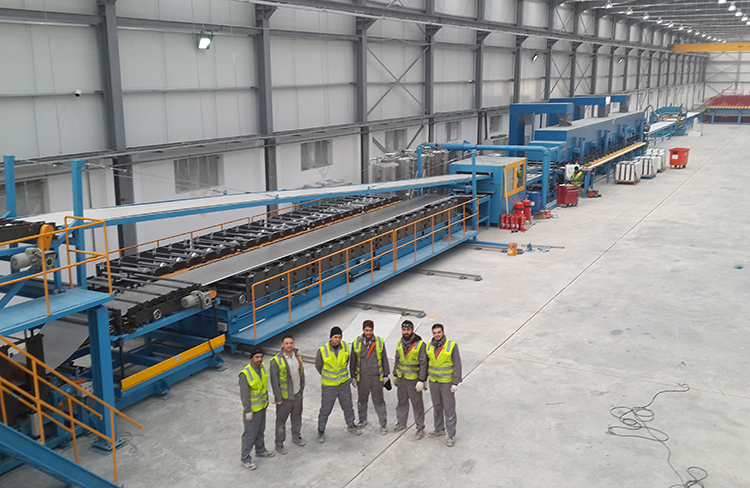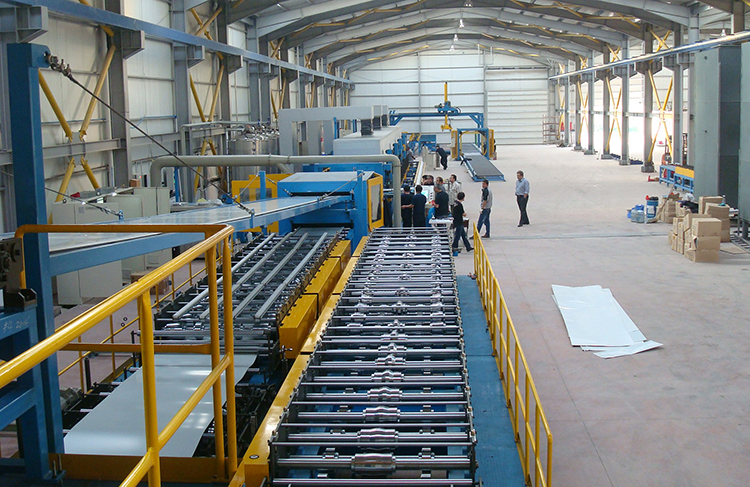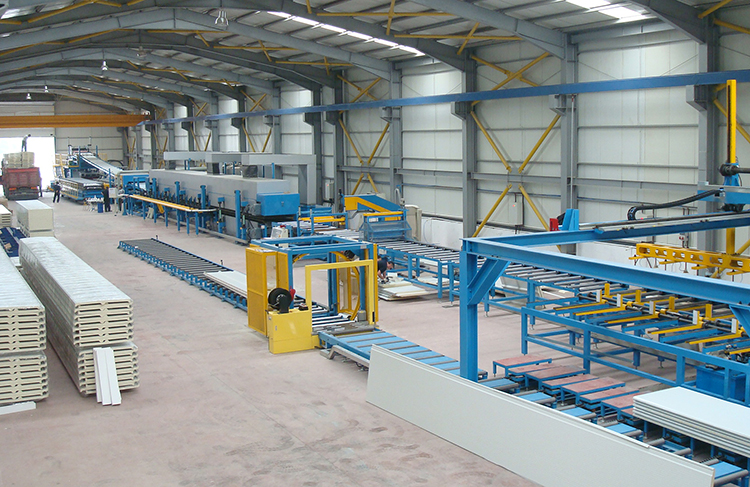 Leave a Message
Your email address will not be published. Required fields are marked